About us
Welcome to Corleone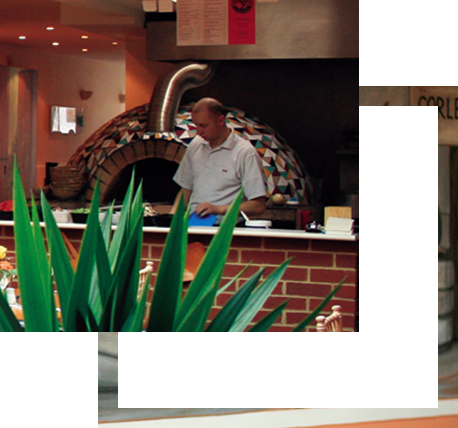 Our Story
The Corleone is italian restaurant who delight in providing every guest with an authentic Italian dining experience. We are proud to offer a varied menu of freshly prepared dishes that will tempt all palates from fish to pizza and meat to pasta. Ideally situated opposite of Colliers Wood tube station, we offer in a warm, home-like Italian atmosphere where all are welcomed as family and friends. Whether booked for that romantic occasion, for a larger party or corporate event, we guarantee that you and your guests will be well taken care of by our friendly and attentive staff, you'll thoroughly enjoy your visit at Corleone!
See Our Menu
Special ServiceSpecial services we are offering

Birthday parties
We cater to everything from intimate parties, kids parties to family gatherings of up to 70 people ... to offer our very high standards of cuisine and service for whatever sized party.

Corporate dinners
Got a corporate event coming up? Plan yours with Corleone. Whether it's dinner with colleagues, a meeting with a client or even a big party, call Corleone.

Pizza making party
What better way to entertain the kids, and get them interested in the food they're eating than letting them make pizzas themselves. Our party host will have your little ones tossing their very own dough and learning how to make their own pizza. Just contact us for more information.

Special occasion - New years eve, etc
Enjoy New Year's Eve at Corleone. Make London New Year's Eve 2016 a special one by booking ahead for a memorable dinner.
Such a surprising place. Doesn't look like much from the front entrance but really worth trying. When you go inside you'll not only be suprised by the space, light and decor but also the food. All very high quality stuff and not at silly tourist London prices.

Excellent Stone fire oven pizzas and less than a block from Holiday Inn Express. It is a must if you are in the Wimbledon area.

This year was the first time I used this restaurant and the food was excellent. I was eating here sometimes twice a day. It s easy to find, not expensive,with kind staff.

Visited while on holiday and it was real good. Food was great, had pasta and fish on one of the visits, and pasta and meat on another day.

It's local. It's great pizza and it's right opposite the tube station at Colliers Wood. Nice staff. If you are in the area and like pizza go. Eat in or eat out. It's a winner.

A really nice little restaurant. Been a couple of times and the food and atmosphere is always good. The staff are all attentive and happy to help.